These courses will be available throughout 2021 and beyond.
You will find basic data regarding each at the link below
where you can also register your potential interest or begin a course immediately!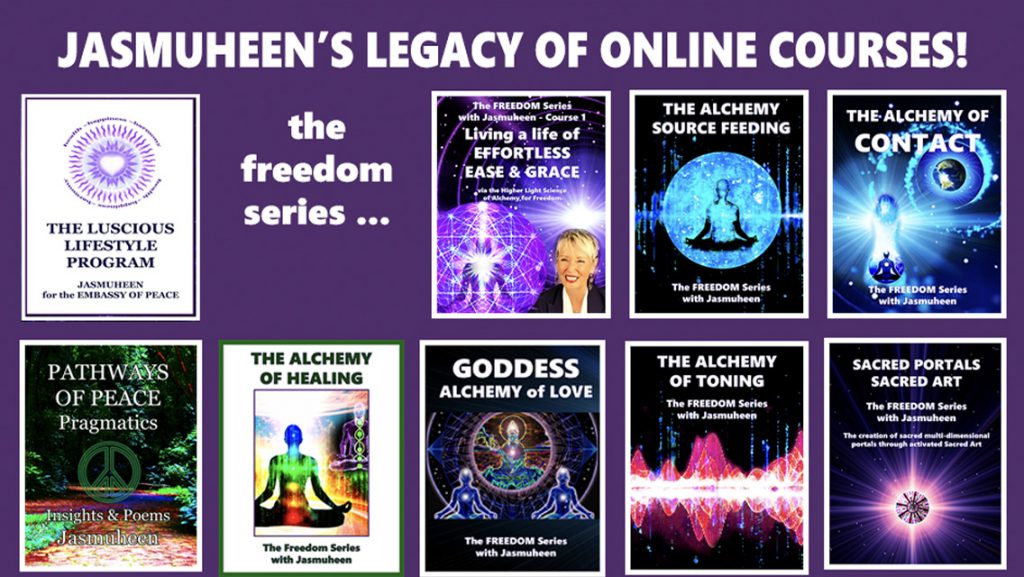 Now available
The Luscious Lifestyles Program for Health, Happiness and Harmony
Living a Life of Effortless Ease and Grace
The Alchemy of Health and Healing
The Alchemy of Contact plus our Light being Friends
Sacred Portals, sacred Art for Home and Community Fine-tuning.
Enjoy our video introduction on these and more below …