A Embaixada da Paz no Brasil e seus Embaixadores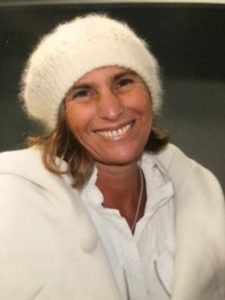 Embaixador da Paz: Silvia Barreto Schmidt
E-mail – [email protected]
Portuguese – Informações: Silvia Barreto Schmidt
Terapeuta artística e holística com certificação internacional nessas duas modalidades.
Mora e trabalha em Florianópolis – Ilha da Magia na região sul do Brasil, na bela Santa Catarina.
Idealizadora da Associação Atená – Centro de Transformação Pessoal e Artística que é mantida pela Associação do mesmo nome, que atua a 20 anos com terapias holísticas e cursos de aprofundamento e auto conhecimento em arte, meditação ligados ao espirito.
Em 2018 estará conduzindo o programa de Estilo de Vida Prazeroso que ao seu término trabalhara com os doze caminhos para a paz neste espaço no sul da ilha.
In English – Peace Ambassador: Silvia Barreto Schmidt – Email: [email protected]
Silvia Barreto Schmidt in a certified artist and holistic therapist and has qualifications in both modalities.
She lives and works in Florianópolis (the so called "Magic Island") in the beautiful state of Santa Catarina in southern Brazil.
Silvia is the founder of the Atená Association – a Center for Personal and Artistic Transformation that is supported and maintained by the Atená Association. They have been serving the local community for over 20 years by providing holistic therapies and art and meditation courses that promote self-knowledge and self-development and are connected to the spirit.
In 2018 Silvia will be conducting the Embassy of Peace's Luscious Lifestyle Program and right after that, the Twelve Pathways of Peace Program at the Atená Association.